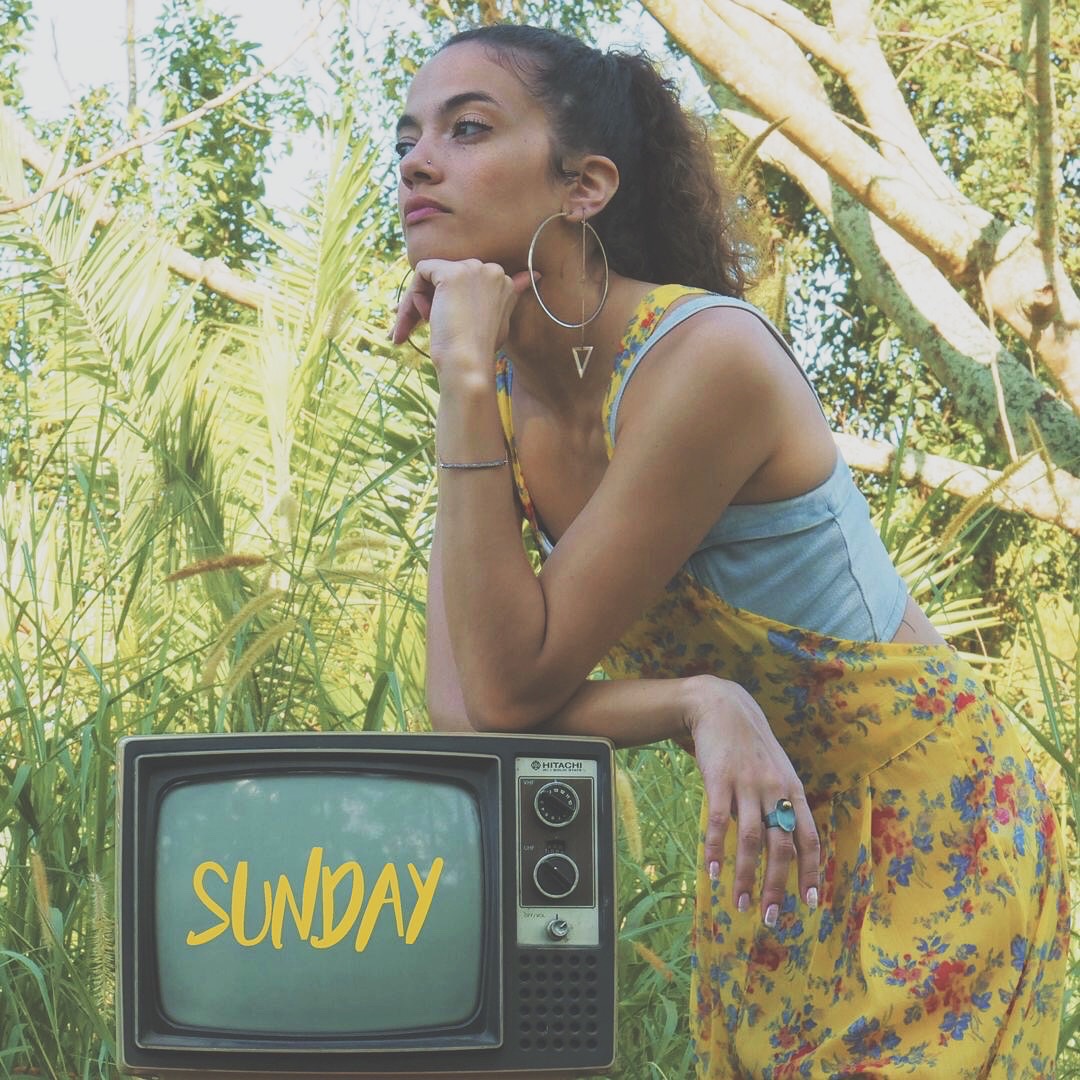 JAHZEL DOTEL
Jahzel Dotel
/Jah·zelle/ - /Doh·tell
Artist/Singer/Songwriter (ASCAP)

Jahzel Dotel, is Dominican-American singer-songwriter from Miami, FL.
Jahzel, with a jazz background and heavily influenced by the Miami tropical and spanglish vibes, she creates an alternative pop/soulful sound with her unique vocals, while honoring her Caribbean roots with some rhythmic styles. She released her debut album in April of 2016, called LEFTOVERS and since then has released multiple singles and is currently recording her sophomore album.
Jahzel Dotel is also the leading character in CASK by Alma Dance Theater playing in Faena Theater in Miami in Fall of 2019, as well as one of 9 dancers in Rebel in Venus by Alma Dance Theater.
Jahzel Dotel has left her mark at many different venues and special corporate events.
Highlights:
1st place winner for Best Vocalist for Miami Beach Jazz Festival, 2012

Live performance at The Fillmore Miami Beach at Jackie Gleason Theater, 2012

New York City debut performance at Birdland Jazz, 2014

Collaboration with Fania Records covering La Lupe, 2015

Live duet with Manuel Medrano in Colombia, 2016

Live performance at ZZ Pub in Málaga, Spain and Jazz Naima in Sevilla, Spain, 2017

Live performance at Ruido Festival in Chicago, selected by Wisin (Wisin y Yandel) 2018

Showcase at Gibson Showroom in Beverly Hills, 2018

Dancer/Singer in Rebel in Venus by Alma Dance Theater at The Colony Theater in Miami, 2018

Lead role in CASK by Alma Dance Theater presented at Faena Theater Miami, 2019
Press
Will Smith was spotted dining and giving an impromptu performance Thursday at the newly opened El Tucán Miami. Smith was joined by his biz partner, producer James Lassiter. El Tucán's emcee, Travis Benton, gave a not-so-subtle nod to Smith by saying he felt like a "Fresh Prince," which made the actor smile.

Shortly after, the supper club's jazz performer Jahzel Dotel got on stage quoting Smith's homage to the Magic City, saying "Bienvenidos a Miami." Smith smiled again, but it was only when Dotel mentioned she was thirsty that Smith stood up and brought a glass of water to the stage, revealing his identity to the packed crowd. Smith, we're told, seemed fascinated by Dotel, who joined the Concussion actor's table shortly after her performance.

- Miami Herald, Lesley Abravanel, "Will Smith gets down to a Latin beat", October, 2015
"Dotel is a local natural talent, self-taught in both her vocal experience and musical tastes; dipping her toes deeply into Jazz at an early age. With a well-chiseled soprano as her sharpest tool, she blends the sounds from an eclectic collection of inspirations like Ella Fitzgerald, Sade, and Norah Jones with the modern productions in her original music. Most of the music she creates is expanded from her Spanish poetry, drawing out the most profound phrases and developing lyrics as she goes along.

Jahzel is also a regular at hotspots like El Tucan and Tamarina, where she seduced the audiences' attention with her tangible intensity and enigmatic stage presence. She attacks music the way she approaches her yoga practice, with balance and a collected inner strength that inspires all who witness it."
"A local empowering soul, Jahzel Dotel is half yoga guru, half self-expressing artiste (pronounced like a true global citizen, by the way). The local talent has Jazz pumping through her veins with every note she effortlessly masters, the genre itself is in her name. Not only is she a vision to behold, but her stage presence takes on a life of its own the moment she opens her mouth to encapsulate the vocals of royal songstresses like Norah Jones and India Arie, to name a few."
"If you've seen her perform at spots such as Ball & Chain and the Eden Roc Hotel, then you know there's nothing this sultry jazz singer and Miami-bred yogi can't do. Jahzel (pronounced Jazz-el) released her first album, Leftovers, in 2016, and her belting is a sexy blend of Ella Fitzgerald, Norah Jones, India.Arie, and Sade."
- Thrillist, Jennifer Agress, 2017, "Hottest Up-and-Coming Local Artists".
"As an up-and-coming Miami musician, she knows how important it is to support women on the same career path. She wants to dispel the misconception that women have to always be competitive with one another. "It makes it more light and fun as if we were a team," Jahzel says. Her recent single, "Jitterbug," showcases her ukulele-playing and includes the lyric, "You give me the jitterbug." Jahzel plans to release two more singles in upcoming months."
- Miami New Times, Amy Cisneros, August 2018, "These Latina Artists Will Spark Your Music Interests to the Next Level"
"The opportunity to be the curating artist for Toyota Música at Ruido Fest was incredible. I love to listen to different artists and genres of music not just as a music lover but also because I enjoy discovering new talent. To be able to help people discover new music and artists looking to pave their way brings me a lot of satisfaction and I applaud Toyota for championing the project."
Wisin from Wisin y Yandel commenting on his involvement in the hand selection of talent for Ruido Festival in Chicago, after he selected Jahzel Dotel as one of the artists representing alternative latinos.